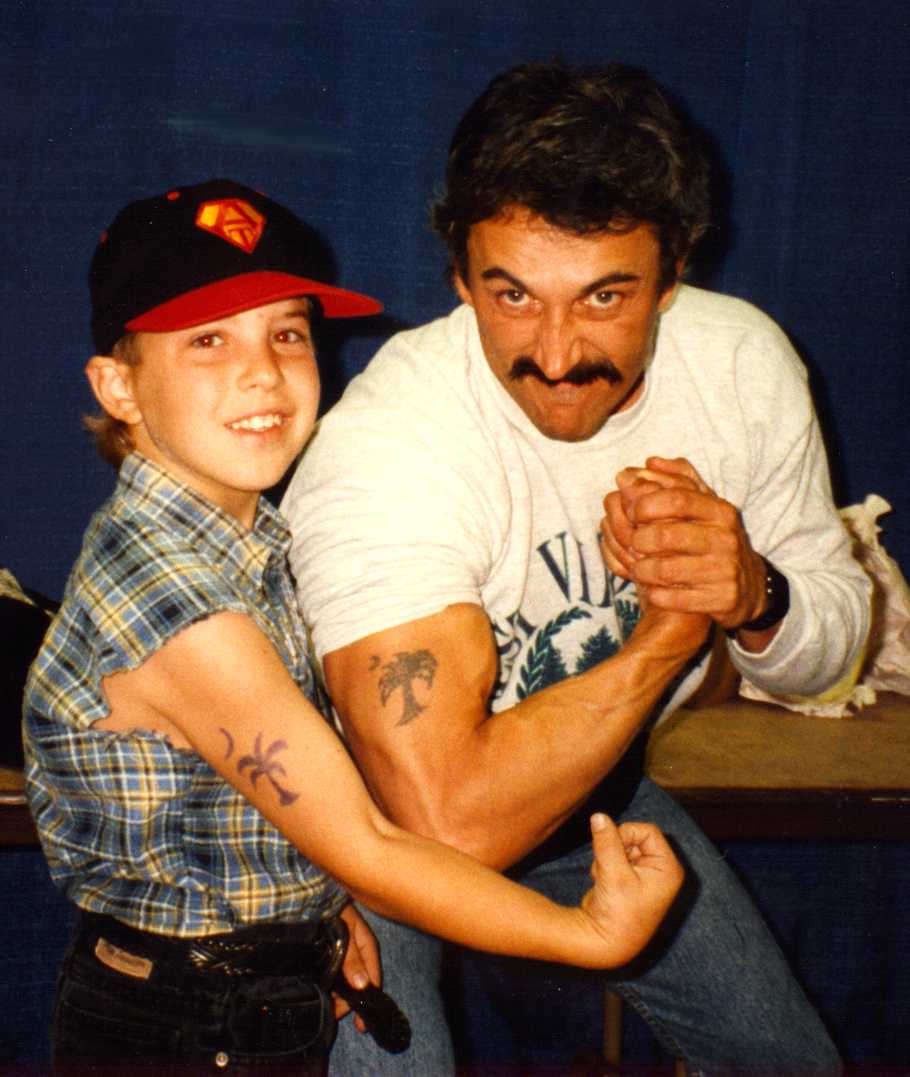 Backstage with Aaron Tippin:
Huntington Civic Center, Huntington, WV
07 October 1994
Welcome to my Aaron Tippin website.
I have had the pleasure of attending quite a few of Aaron Tippin's shows in the past ten years. Of all the country music concerts I've attended, Aaron's are, beyond a shadow of a doubt, the best; there is no equal. He puts his heart and soul into every show I've ever seen. It's always fun to watch an audience become so completely involved with his dynamic performances.
If you love country music and want to see a terrific country music singer and songwriter, and Aaron performs in your area, do yourself a favor and check out his animated, high-energy show. You won't be disappointed.....
In the meantime, thought I'd share a few photos I've taken of Aaron in concert from 1993-1998. Enjoy.....
Remember, Lyric Street recording artist, Aaron Tippin, is 'What This Country Needs.' He is truly one of the good guys.